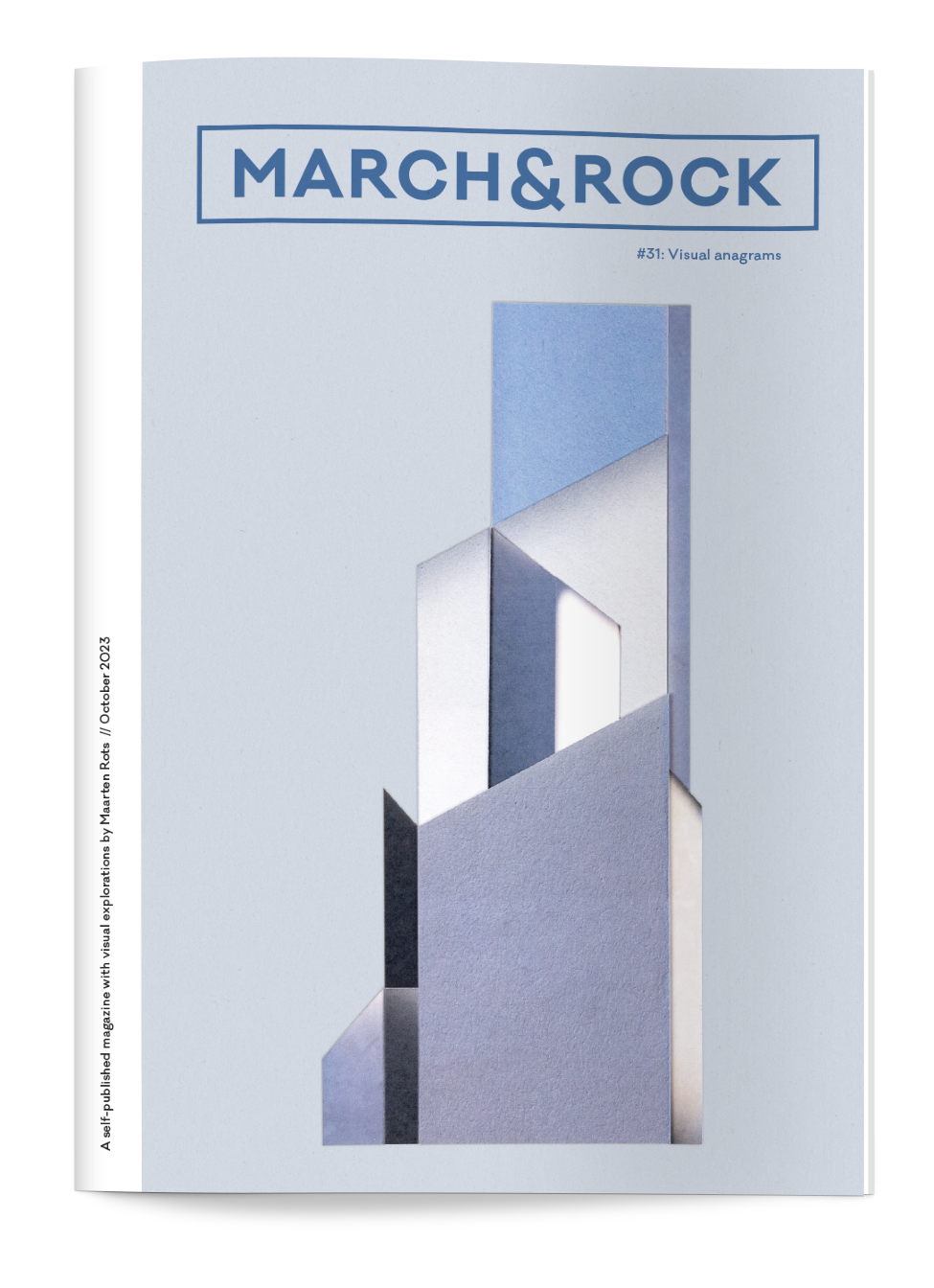 march & rock magazine
A self-published magazine of visual explorations by Maarten Rots
In 2015 I released the first edition of March & Rock.With 27 issues published to date and 4 new editions every year, a subscription is the best way to stay engaged with the development of my artistic output.
---
Insight into a developing practice
Follow along and see how I try out different approaches and discover new possibilities.Living in a self-built camper van I travel through Europe for the better part of the year. The new surroundings I immerse myself in inevitably seep through in my work. When I'm not on the road I continue my journey inside my studio where I explore the potential of light and shadow and also work with paint, collage and mixed media. Each new issue of March & Rock reveals how my current fascinations translate into photographs.Hand-numbered in a limited edition of 200 I release four new editions every year.
Browse the archive to view and purchase previous issues.
---
Subscribe to March & Rock magazine
Each year I release four new issues. As creativity doesn't adhere to a calendar, new releases are not always at a regular three month interval. When you subscribe, the latest edition will be sent on its way to your home immediately.
Subscriptions come in two varieties:
the magazine only subscription and the art print subscription
Your subscription will automatically renew after 12 months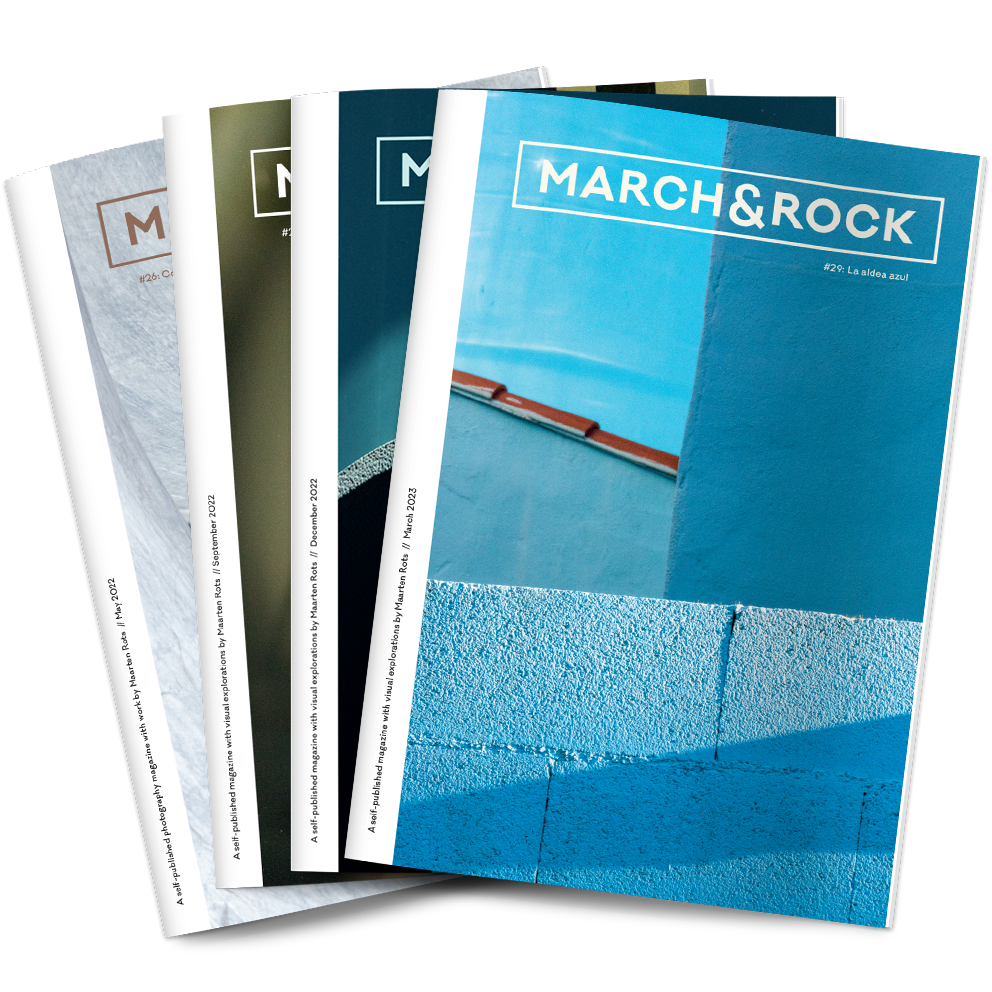 ---
#27: On native soil
current edition
A5, 24 pages, full colour, digital offset print.
Published in May 2022
I was born in Nijmegen, the Netherlands' oldest city. After a five-day hospital stay, my budding parents and I returned to our home in Aalten, the town where I grew up and spent my youth. Although I never really returned and remained unfamiliar with the city, Nijmegen is still listed as my birthplace on my credentials.I've always felt disconnected from that prominent piece of information, which clouds rather than clarifies who I am based on official records. On the occasion of the 40th anniversary of my existence I decided to familiarize myself more with my birthplace that isn't my hometown and once again spent five days in Nijmegen, this time photographically exploring the city.
Also available in combination with a hand numbered and signed art print.
Scroll down to learn more.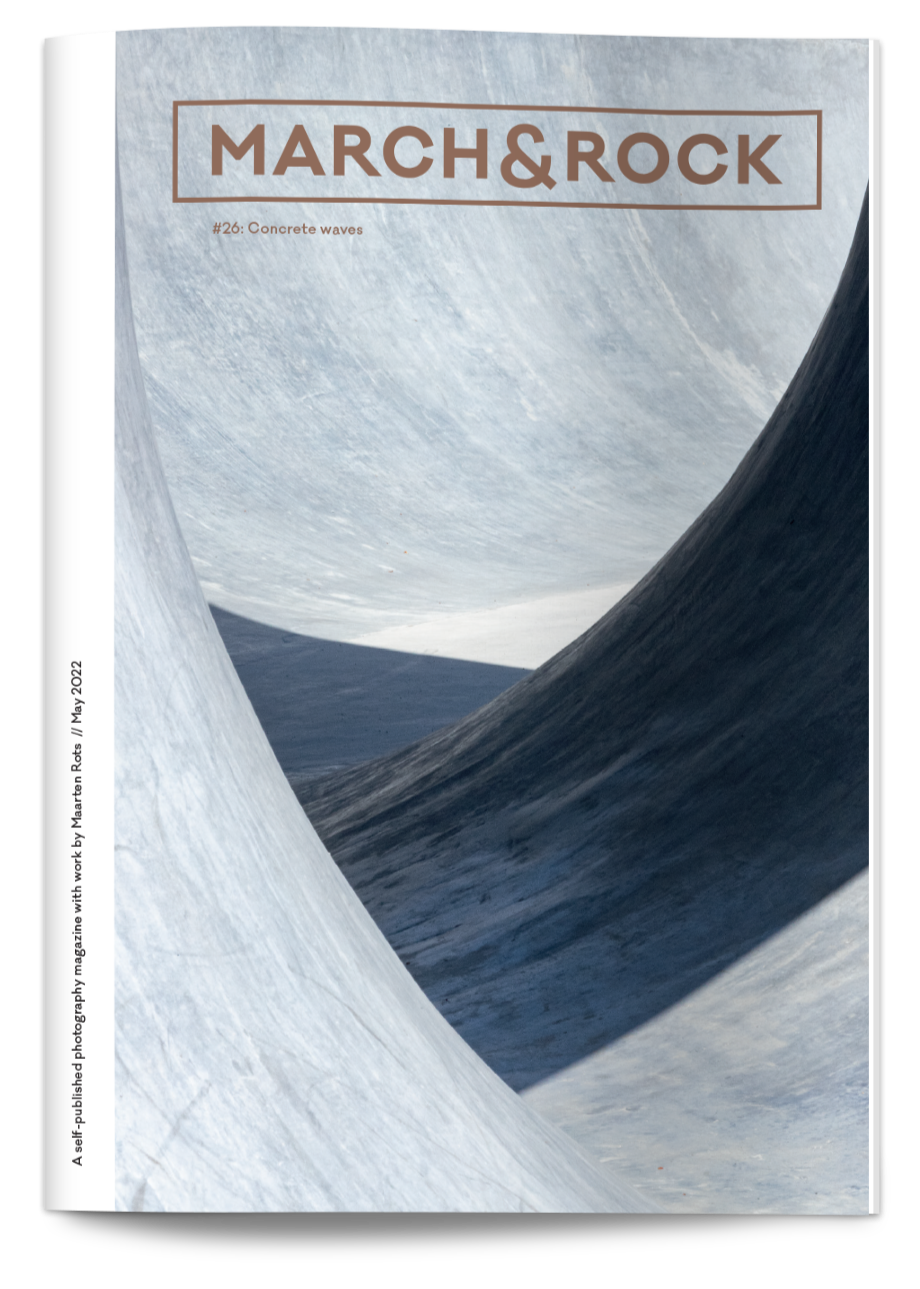 magazine + art print
Also available in combination with a hand numbered and signed art print.
Hand numbered, signed and embossed. Printed on 300 grams wood-free Fedrigoni Splendorgel Extra White paper with HP Indigo ElectroInk, 20 x 30 cm + white border for framing (22 x 35 cm total size) in an edition of 100.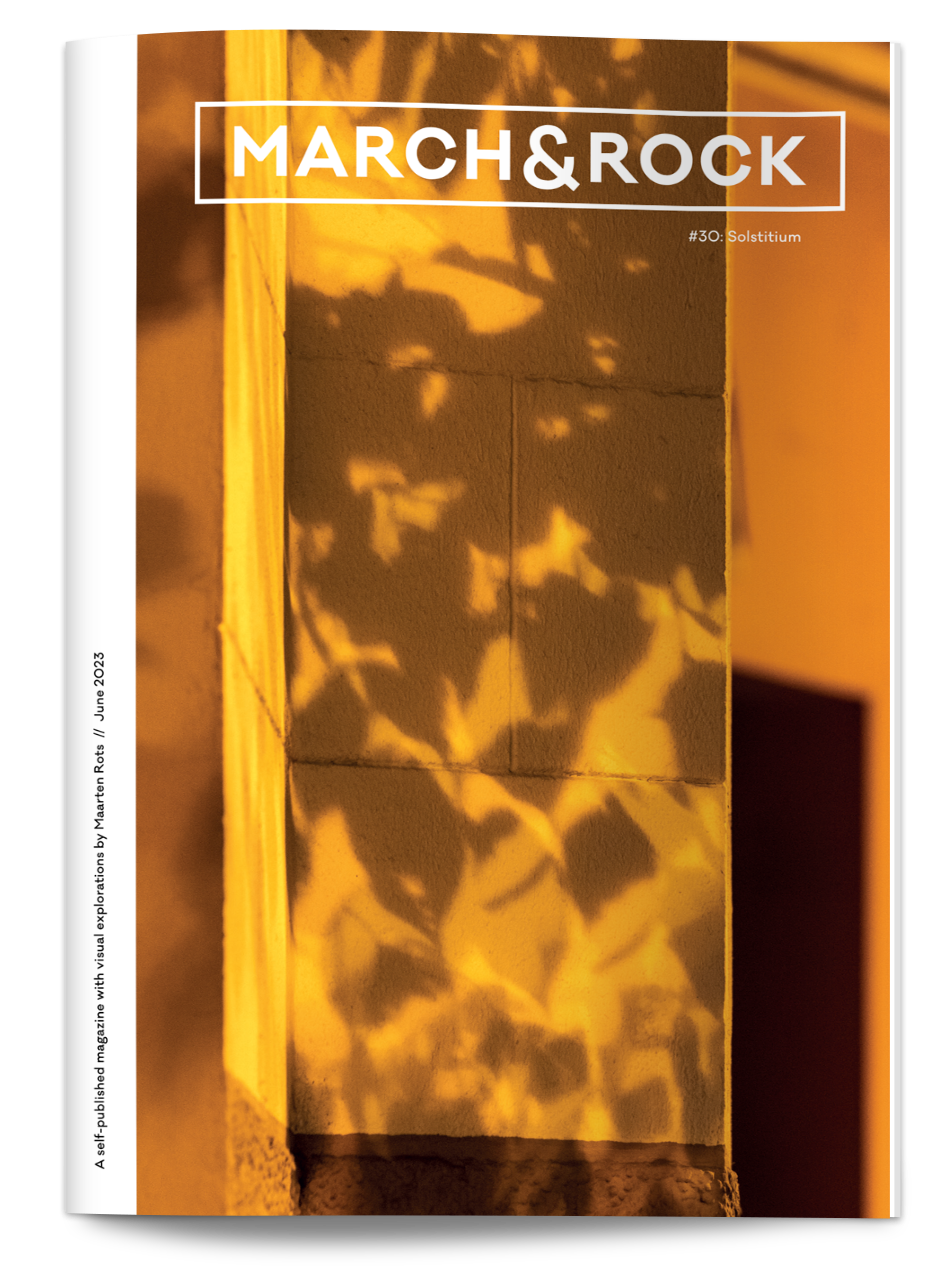 ---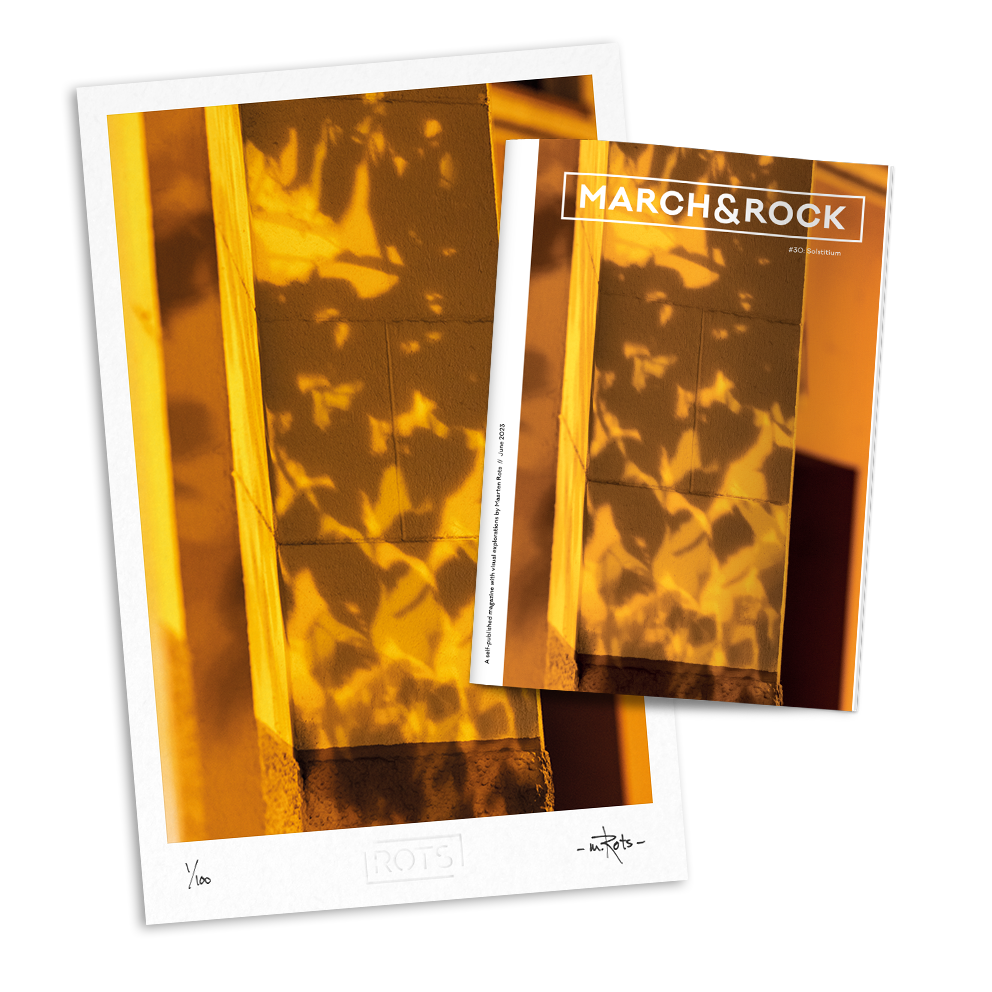 One year in a single box
The easiest way to catch up with a year of my work. At the end of each calendar year I release a limited amount of box sets, containing all four issues I published over the past 12 months.Box sets are available for 2020 and 2021, previous years sold out.
---